Are you thinking about a career in accounting? If so, you're not alone. Accounting is one of the most popular college majors, and for good reason. A degree in accounting can lead to a stable and well-paying career.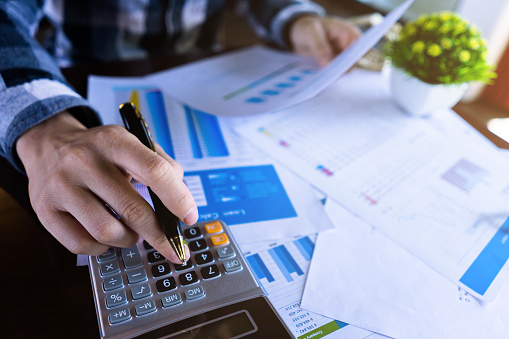 Accounting is the process of recording, classifying, and summarizing financial transactions to provide information that is useful in making business decisions. The purpose of accounting is to provide financial information that can be used in making business decisions. Accounting information can be used in financial planning, analysis, and decision-making.
But what if you don't have a background in accounting? Can you still become an accountant?
The answer is yes! While it may take some extra effort, anyone can learn the basics of accounting and begin a rewarding career in this field. By the end of this guide, you should have a better understanding of how accounting works and be able to perform basic accounting tasks.
Here's a guide on how to do accounting for beginners:
1. Understand The Basic Concepts Of Accounting.
Before you start your accounting journey, it's important to have a firm understanding of the basic concepts. This includes things like debits and credits, assets and liabilities, and double-entry bookkeeping.
There are plenty of resources available to help you learn these concepts. We recommend checking out some of the free accounting courses offered by leading universities.
2. Get Familiar With Financial Statements.
One of the most important aspects of accounting is financial statement analysis. As an accountant, you'll be responsible for reviewing and preparing financial statements for businesses and individuals.
To get started, become familiar with the three main types of financial statements: the balance sheet, income statement, and cash flow statement.
The balance sheet is a snapshot of a company's assets, liabilities, and equity at a specific point in time. The income statement shows a company's revenue and expenses over some time. The cash flow statement tracks the movement of cash in and out of a company. You can find templates for all of these statements online.
3. Learn How To Use Accounting Software.
In today's world, most accounting is done electronically. That's why it's important to learn how to use accounting software like QuickBooks or Sage.
Most accounting software programs come with tutorials and support resources. We recommend taking some time to familiarize yourself with the software before you start using it for your clients.
4. Get A Degree In Accounting.
While it's not required, we recommend getting a degree in accounting from an accredited university. A degree will give you the skills and knowledge you need to be successful in this field.
If you're not sure where to start, check out our list of the best online accounting programs.
5. Consider Becoming A Certified Public Accountant (Cpa).
If you want to take your career to the next level, consider becoming a certified public accountant (CPA). CPAs are licensed professionals who have passed a rigorous exam.
To become a CPA, you'll need to have a bachelor's degree in accounting and at least two years of experience working in the field. Check with your state's Board of Accountancy for specific requirements.
Now that you know how to do accounting for beginners, it's time to get started! Use this guide as your roadmap to a successful career in accounting.
Remember, anyone can learn to account. With hard work and dedication, you can achieve your goals and build a successful career in this field. With this guide, you now know the basics of how to do accounting for beginners. Use this information to get started on your accounting journey today!
If you want to read related articles about accounting, click on Kickstarter tips.